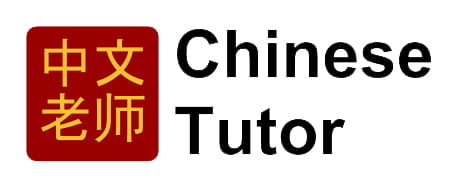 Ni Hao, We Have The Best Chinese Tutors In The World!
You are currently at Hudson Academy, a leading institution in providing high-quality IB Chinese Tutoring services. We understand the importance of learning Chinese as a language and subject and the significant role it plays in today's world. Our team of expert tutors is dedicated to providing students with the necessary skills and knowledge required to excel in the IB Chinese curriculum.
The Chinese language is one of the oldest and most widely spoken languages in the world, with over a billion people speaking it worldwide. As the world becomes increasingly globalized, learning Chinese is becoming more and more crucial in today's society. With China's rise as a global economic powerhouse, it has become essential for individuals and businesses to understand and communicate effectively in Chinese.
In the field of science, the Chinese play a significant role as well. China has made significant progress in scientific research and innovation in recent years. Scientists in China have made groundbreaking discoveries in fields such as artificial intelligence, robotics, and space exploration. Learning Chinese can help individuals access these advancements and communicate with Chinese scientists, leading to collaborations and advancements in the field of science.
Moreover, the Chinese are not only important in the business and scientific world but also in everyday life. It is the primary language in several countries, including China, Singapore, and Taiwan, among others. Learning Chinese can open up opportunities for travel, cultural exchange, and personal growth.
Hudson, A Perfect Place To Learn the Chinese Language Within Days!
At Hudson Academy, we understand the significance of Chinese and offer comprehensive IB Chinese Tutoring services to students. Our tutors are experts in the Chinese language and have extensive experience in teaching the IB Chinese curriculum. We provide one-on-one tutoring sessions to students, ensuring that they receive personalized attention and guidance. Our tutors use interactive teaching methods and resources to engage students in the learning process actively.
Our IB Chinese Tutoring services cover various topics, including Chinese language acquisition, Chinese literature, Chinese culture, and Chinese history. We offer flexible schedules to accommodate students' busy lifestyles, ensuring that they can receive a quality education without compromising other commitments.
Interested in Signing Up for an Admission Form? Let us Know!
Hence, learning Chinese is crucial in today's world, and our IB Chinese Tutoring services can provide students with the necessary skills and knowledge required to excel in this subject. Our team of expert tutors is dedicated to helping students achieve their academic goals and unlock opportunities in the business, scientific, and personal realms.
Contact us today and give yourself or your child a competitive edge in today's globalized world.